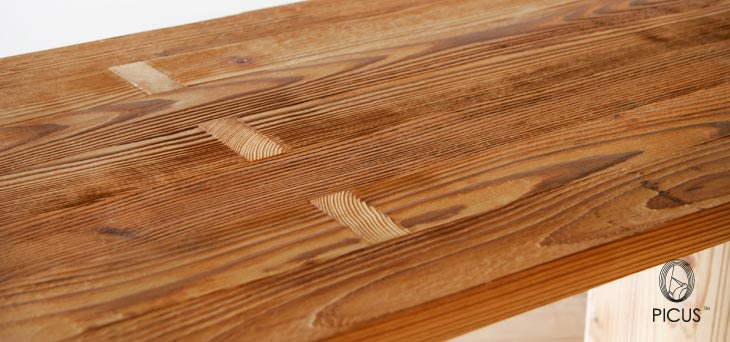 GENERAL TERMS AND CONDITIONS
GENERAL TERMS AND CONDITIONS
OF KAMELGER HARTWIG
(Version: December 2021)
Scope of application
These General Terms and Conditions of Kamelger Hartwig, an enterprise with office in Italy, 39039 Niederdorf, Kamelgerviertel 1, apply in the version valid at the time the order was made to all orders and supplies and relevant contracts.
Orderer is the natural or legal person who places the order. In placing the order, the Orderer represents to be legally competent and that the personal data provided are correct.
Conclusion of contract
The order constitutes a binding offer for the conclusion of a contract.
A contract is only concluded if Kamelger Hartwig expressly accepts the order by means of an express order confirmation or impliedly through delivery of the ordered goods.
Prices
Unless otherwise expressly agreed in writing, any prices indicated include VAT.
Delivery costs are charged separately.
Payment
For sales online payment shall be made by credit card at the moment of the order. For all other cases payment shall be made by bank transfer at the moment of receiving the invoice or receipt.
The place of performance for payment shall be Niederdorf.
In case of delayed payment, Kamelger Hartwig shall have the right to charge applicable default interests and administrative costs. Any right to further damages remains unaffected by this provision.
Retention of title
The goods shall remain the property of Kamelger Hartwig until full payment is made.
If a third party claims the goods in the course of execution or insolvency related proceedings or anyhow claims the goods, orderer shall point out the property right of Kamelger Hartwig, immediately inform Kamelger Hartwig and provide any support for the safeguard of the rights and interests of Kamelger Hartwig.
Warranty
Orderer shall give notice in writing and provide relevant evidence on any defects within 8 (eight) days of receipt of the goods. Upon expiry of such term, orderer shall not be entitled to any warranty claim.
Defects obviously occurred during transportation shall be notified by orderer to carrier and directly be claimed from carrier.
Return delivery of any defective goods requires a prior written authorisation by Kamelger Hartwig and the goods shall be returned either in their original packaging or in appropriate packaging so that further damages through transport are avoided.
Any wood-related differences in colour and structure shall not be considered defects and shall not entitle orderer to any warranty claim.
Liability
Kamelger Hartwig reserves the right to change dimensions and type as well as to make other changes and improvements.
Liability of Kamelger Hartwig is limited to wilful misconduct and gross negligence. Kamelger Hartwig shall not be liable for any default or defective performance if caused by force majeure.
Privacy
Your data will be treat in the sense of law called "Dekret from June, 30, 2003, number 196 (law for privacy). There will be no spreading. More details about this and about your rights on our homepage: www.kamelger.it.
Applicable law and jurisdiction
These General Terms and Conditions as well as all legal relationships between the parties shall be governed by the laws of the Italian Republic with the exclusion of Italian conflict of laws rules.
If orderer is not a consumer pursuant to consumer laws, any disputes arising out of or in relation to contracts between the parties shall be submitted to the exclusive jurisdiction of the Courts of Bolzano (Italy)
Miscellaneous
The partial or full ineffectiveness of certain provisions of these General Terms and Conditions does not affect the other provisions.
Any supplemental agreements, amendments and additions must be made in writing.
The German version of these General Terms and Conditions is legally binding.