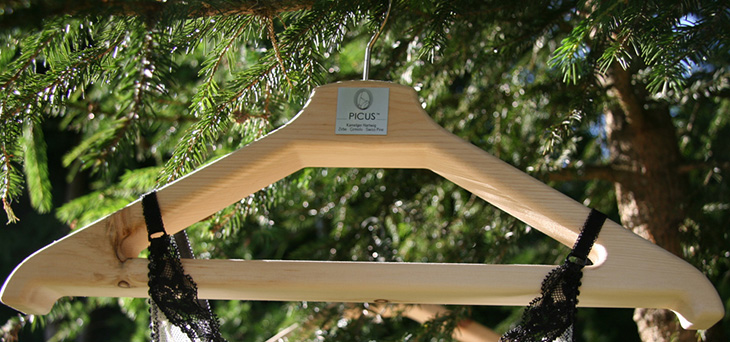 PICUS.BUTLER - Coat hook - order and fragrant in the wardrobe.
How to use it
Hang the coat hook in the wardrobe, the scent of the wood keeps the moths away. Roughen as necessary with the sandpaper.
Available in two sizes (40/50 cm).
POINT OF SALE:
Despar Eppacher, Bahnhofstraße 1, 39039 Niederdorf
Bergila, Weiherplatz 8, 39030 Issing Pfalzen
Biovita Hotel Alpi, Alpe Nemes Straße 5, 39030 Sexten
Online ordering: delivery costs are charged separately.
100 % natural, solid Swiss pine, handmade. Idea and design by Renate Degasper Kamelger.
Price: € 39,50 / Piece, including 1 piece of sandpaper.